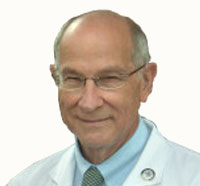 Dr. Espy received his undergraduate degree in chemical engineering from Georgia Tech where he was also honored by being inducted into the College of Engineering's Hall of Fame. He attended Tulane Medical School, and interned at the University of Utah where he served in the US Public Health Service on the Navajo Indian reservation. After completing medical school Dr. Espy completed his dermatology residency training at Charity Hospital in New Orleans.
Dr. Espy was certified by the American Board of Dermatology in 1976.  He is a member of the American Society for Dermatologic Surgery, American Academy of Dermatology, Georgia Society of Dermatologists, Atlanta Dermatology Association and the Medical Association of Georgia.
He and his wife, Suellen, have three children and live in Marietta.
Return to provider list