We're excited to announce that Dr. John Ratz has joined Dermatology Specialists in our Columbus, GA office. John is a native of the Chicago area, where he completed his undergraduate studies at Aurora University, and then went on to complete medical school at Case Western Reserve University School of Medicine in Cleveland, Ohio. Following medical school, John completed his internship and Dermatology residency at the Cleveland Clinic Foundation, where he served as Chief Resident in his final year. He stayed on at the Cleveland Clinic to complete simultaneous fellowships in Clinical Dermatology, and Dermatologic Surgery and Cutaneous Oncology (including Mohs Surgery).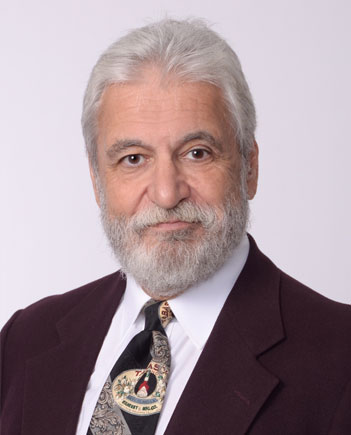 Dr. Ratz's experience includes distinguished service at the following academic institutions, where he served in a variety of educational and medical roles:
University of Cincinnati – Associate Professor of Dermatology and Director of Dermatologic Surgery
Cincinnati VA Medical Center – Chief of Dermatology
The Cleveland Clinic – Co-Director of Dermatologic Surgery
The Ochsner Clinic in New Orleans – Director of Dermatologic Surgery
Louisiana State University – Associate Professor of Dermatology
Tulane – Associate Professor of Dermatology
Medical College of Georgia – Professor of Medicine and Director of Dermatologic Surgery
Augusta VA Medical Center – Chief of Dermatology
His dedication and passion for his profession has led him to authoring, co-authoring and contributing to over 100 publications, including five textbooks on Dermatologic Surgery. John is highly respected for his surgical expertise and is considered an international authority on Mohs Surgery, Dermatologic and Cosmetic Surgery, as well as Laser Surgery. He is also credited with authoring the first textbook on the use of lasers in Cutaneous Medicine and Surgery published in this country. John is currently writing a book on how and why medical care has changed over the years.
As an educator, Dr. Ratz is firmly committed to making sure each of his patients not only understands what they are being treated for, but also fully comprehends the instructions and care plan for their treatment, regardless of the condition. In addition, he feels it is critically important that each patient play an active role in making decisions about their care and treatment, particularly in surgical situations.
John will be the first to tell you he is your advocate, here to answer your questions and make sure you always have the trusted advice you need to make informed decisions when it comes to caring for your skin.
John and his wife Shirley have three grown children. John enjoys boating, cooking, outdoor activities and collecting timepieces.