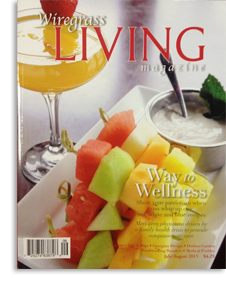 Gulf Coast Dermatology may have a new name, but they'll always have the same unwavering commitment to their Wiregrass patients in Dothan and Enterprise, Alabama, delivering the highest level of medical, surgical and cosmetic dermatology services.
From treating common skin conditions like acne, eczema and skin allergies to removing skin cancers, Dr. Jeff Stricker and his team use the latest technologies and treatments to care for our community.
"Skin cancer is the most common form of cancer, but with early detection, it can be treated and cured. Offering a full range of treatments for skin cancer is vitally important, as each case is unique. At Dermatology Specialists of Alabama, we use advanced procedures such as Mohs micrographic surgery and painless, superficial radiotherapy. Both of these provide the highest cure rates, while preserving as much of the healthy surrounding tissue as possible," Stricker says. "We also regularly educate our patients about the importance of self exams, regular skin screenings and prevention."
Dermatology Specialists of Alabama also offers the most up-to-date cosmetic treatments at their full-service, physician-supervised Aqua Medical Spa in Dothan. Services include light-based phototherapy for the rejuvenation of aging skin, lasers and cosmetic injectables. Aestheticians provide body contouring with non-invasive CoolSculpting® and Venus Freeze for skin tightening and the reduction of cellulite, as well as a full menu of spa services to revive and restore the skin, like facials, peels, microdermabrasion and waxing. Aqua Medical Spa also carries a full line of prescription-grade and organic skin care products. "With our physician-supervised spa, clients can be assured that they are receiving the safest, most effective treatments for restoration, rejuvenation and revitalization," Dr. Stricker says.