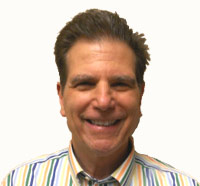 Dr. Stanley Katz joined Dermatology Specialists of Florida in June of 2017. Prior to joining Dermatology Specialists of Florida, Dr. Katz provided dermatological care in Fayetteville, Georgia.
Dr. Katz earned his medical degree at New Jersey Medical School in Newark and completed his medical internship at Monmouth Medical Center in Long Branch, New Jersey. He earned the position of Chief Resident after his residency at the Cleveland Metropolitan General Hospital. For 25 years, Dr. Katz provided general dermatological care, dermatological surgery and laser surgery at his solo private practice in Holmdel, New Jersey.
One of Dr. Katz's highly noteworthy accomplishments in his career was his assistance with the development of effective and cost-efficient methods of skin cancer screenings in conjunction with the American Cancer Society and the American Academy of Dermatology. He also has authored various publications, participated in numerous research and clinical studies as well as lectured across the country on various aspects of general dermatology.
Dr. Katz is board-certified by the American Board of Dermatology and is also a Diplomate and Fellow of the American Board of Dermatology.
Return to provider list