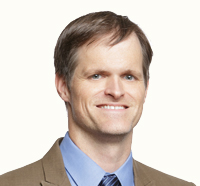 As a physician in a changing world, it can be challenging to bring new technology into the clinical setting. At Dermatology Specialists of Florida, I am part of a team of dermatologists who critically evaluate new technologies to determine if those technologies are going to improve patient outcomes or if they are a passing fad. My patients benefit every day from having world-class treatments delivered closer to home.
Dr. Ward founded the practice in 2006 and has served as president of Dermatology Specialists of Florida since that time. He has performed more than 20,000 skin cancer surgeries using all recommended techniques including Mohs surgery, superficial radiation therapy, erbium laser ablation, cryosurgery, photodynamic therapy, electrosurgery, and curettage. Having every tool at his disposal to treat skin cancer allows him to determine the best procedure for each patient.
Dr. Ward has also been recognized for excellence in non-invasive cosmetic procedures, including laser skin resurfacing, CoolSculpting®, and injectables (Botox®, Sculptra®, and other fillers). He was also named a Top Beauty Doc by New Beauty magazine in 2008 and 2009.
Dr. Ward earned his medical degree at the University of Florida College of Medicine before completing his dermatology residency at the University of Massachusetts, where he earned the position of Chief Resident. He has been published in the Journal of Dermatology and presented lectures across the country. In addition, Dr. Ward has been a leader in the local and state medical community, has served as president of The Bays Medical Society, and was elected the first president of The Bays Medical Society Health Trust. He has served on the board of the Florida Society of Dermatology and Dermatologic Surgery, is a past president of the Bay County Medical Society and is on the Florida Medical Association Board of Governors.

Read Dr. Ward's Blog
Return to provider list