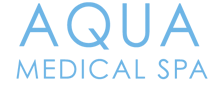 In most of our dermatology office locations, Dermatology Specialists offers Botox® and Dysport® injections. In addition, our physician-supervised Aqua Medical Spa locations offer the latest in comprehensive cosmetic dermatological care, from cosmetic treatments to skin rejuvenation to body contouring.
Aqua Medical Spa combines medical expertise with the most up-to-date cosmetic treatments, helping reveal your most beautiful skin. Our spas are staffed by dermatologists, physician assistants, advanced registered nurse practitioners, and aestheticians, providing a wide range of treatments and spa services specific to your needs.
Aqua Medical Spa offers the latest comprehensive cosmetic dermatological care including laser resurfacing treatments and phototherapy using intense pulsed light and broadband light to rejuvenate the skin. Other specialty treatments are also available in select locations, like CoolSculpting® for non-invasive permanent fat elimination and body contouring, Venus Freeze® for skin tightening and cellulite removal, and miraDry® for permanent reduction in underarm sweating.